Reporting
Serving the legal community throughout the Carolinas, our court reporters can handle any and all reporting needs. Primarily covering depositions, we also report on examinations under oath, 2004 examinations, arbitrations, hearings, town meetings and the like. We take point for any proceeding you may have outside of our primary service area through our nationwide network of affiliate reporters.  Your scheduling and receipt procedure remain the same, we handle any needed coordination, and your access of the completed work is through our Westmoreland Nexus.

We Travel To You
We gladly travel to any location, or we can host your legal proceeding at our Charlotte office or one of our satellite conference locations. If needed, we can provide for traditional videoconferencing or online streaming web videoconferencing.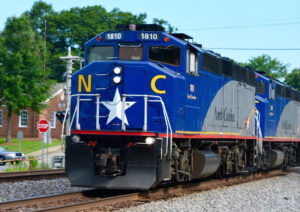 Westmoreland Nexus
Our fulcrum between your office and ours, allows for secure access to any transcript, exhibit and video files in perpetuity. Calendar access and direct online scheduling, invoice access and payment, and our Transcript Packages are all available through Westmoreland Nexus. The Transcript Packages feature is an online tool allowing for searchable text among multiple depositions, highlighting and annotating, exporting of work and files.
Westmoreland Reporting, Inc.
Your destination for litigation support services: Court Reporting, Legal Videography, Transcription, Legal Interpreting.  Tell us how we can help!